We need a Duck Tape Dummy to make the suit fit perfectly, so you should create it with great care. For a general guide take a look at this tutorial from Mischief Makers.
Please pay attention to the following points when creating the DTD:
Please use strong duct tape and make sure that the complete DTD is covered with at least two layers. Otherwise parts of the DTD could deform or even fall apart. If this happens you will be asked to remake it.
It is a job that you cannot really do alone, even if you know what you are doing it is almost impossible to make a good DTD without help. Be sure to get a second person (if possible even more) and take your time and work carefully. Keep in mind that your suit is built after this model.
Write the name of your character and your order number on the DTD because it is possible that we have several of them at the same time.
Make sure you mark the lines where you are cutting and make some marks over the lines to make it easier for us to tape it back together properly.
We also need a reference from your hand.
Take a sheet of A4 paper and place your hand as shown in the reference pictures above.
Please consider how many fingers your suit should have and pick the appropriate one.
To make it easier for you, we recommend that you use your non-dominant hand, as it is easier to outline it.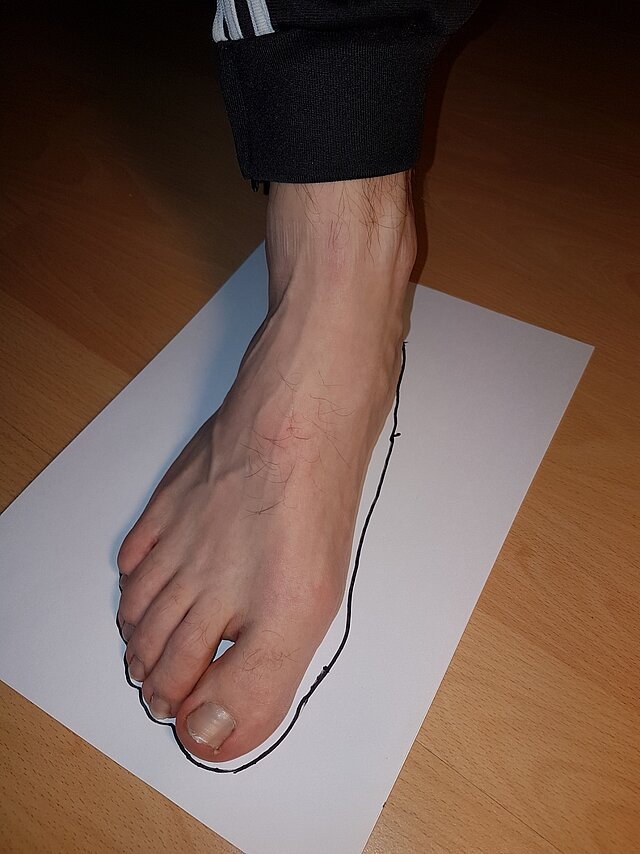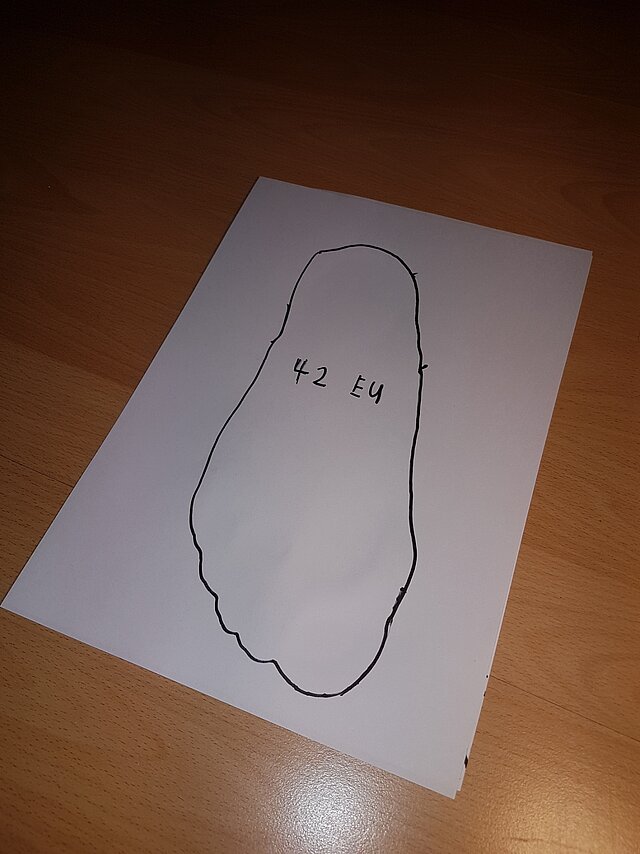 You should also do the same thing with one of your feet.
Please write your shoe size (EU Sizes) and whether it is a men's or women's shoe on the sheet so that we can match it more easily.