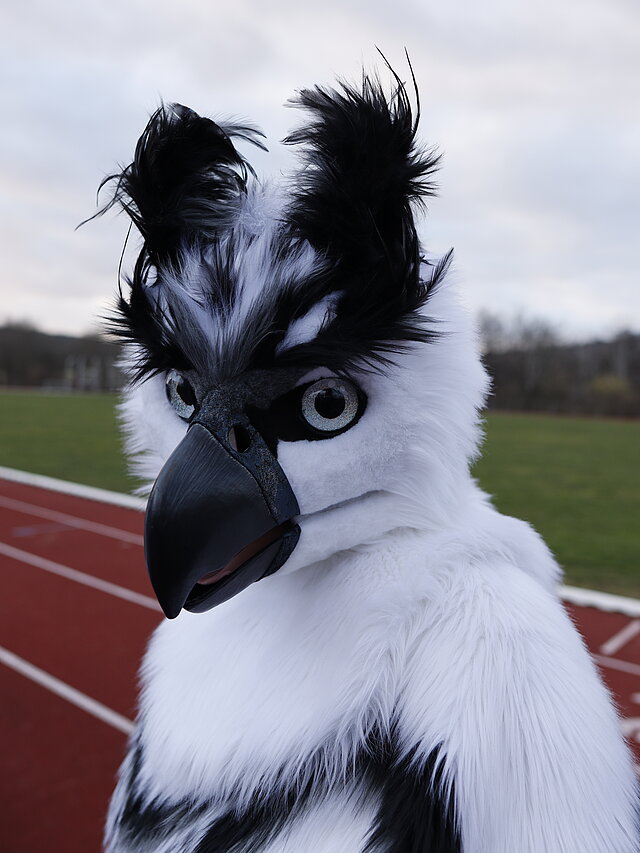 Who is Whitewing Creations
Hello, my name is Verena and I am the founder of Whitewing Creations.
I'm a skilled custom dressmaker for over 36 years and have been making custom products for my customers for a long time.
Since my education, I have learned to work professionally faux fur and so I have a high treasure of professional experience with the Material.
How did I find out about the Furry Fandom?
I saw a report on TV about the Eurofurence 25 in Berlin.
After my son came home, his biggest wish was to own his own Fursuit. He told me about the Furry Fandom and three days later the dream had become true.

We ordered the first faux fur and started making his own Fursuit.
I was very excited about the Furry Fandom from the beginning, I especially loved all the creative characters.

That was the decision for me to become a Fursuitmaker and make your Fursuit dream become a reality!
Why did I start making fursuits?
Now this is my son's responsibility again.
After he told me so much about the fandom and especially about the suits, it didn't take much persuasion to convince me to build him a fursuit.
Through this suit I was able to learn many things and continue using it actively, because Minzstern, a good friend of my son, was so torn by the whole thing that he asked me to build him one as well.
And not even a month later a blue cat was born. Once the cat was finished, I went straight for my own suit.
Why do I want to sell Fursuits?
After spending over 30 years doing just about everything in the industry, the biggest appeal I have had is the fact that this is something completely different.
In itself the basic work has remained the same but the result in the end is something completely different.
It's like breathing life into a piece of clothing, it's just very hard to describe, but I think that's how it's most understandable.
Beyond that it is simply beautiful when you can make someone's dream come true.
Especially after I finished my first two fursuits, I was hooked and I knew that this is something I can do for years without getting bored because every suit is unique.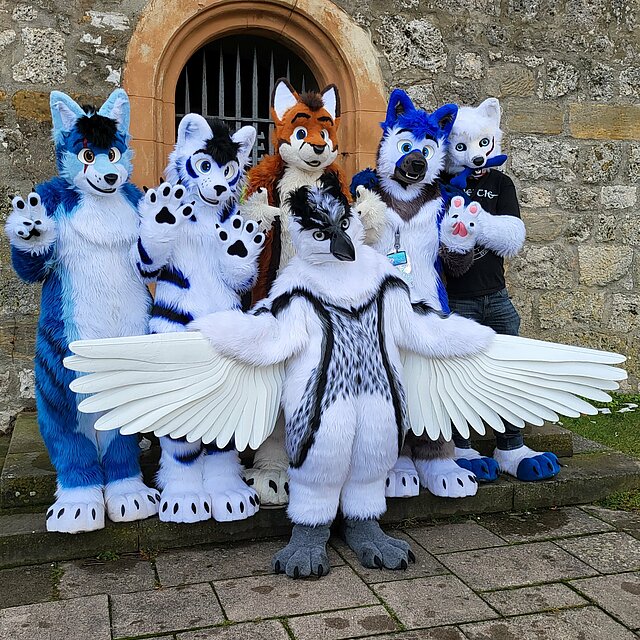 What is so special about my Fursuits?
With age comes experience. Since I have been working with faux fur for more than 30 years and learned this in proper training, it's possible for me to produce very complex fur patterns comparably easy without sacrificing high quality.

Besides a good intuition I'm also helped by a whole arsenal of specialized sewing machines. My fur sewing machine is the center of attention here.
This machine enables me to sew fur in such a way that practically no transition is visible and the seam is smooth inside.
This makes it possible for me to sew e.g. patterns in a width of less than 1 cm and also to make them tapered.
All this while this special way of sewing makes the seams extremely strong.
Furthermore I use specialized tools to work on the fur itself.
This results in the fact that my Suits do not shed any hair, because neither the fur sewing machine nor the cutting to size will damage the fur.
I only use the highest quality materials for my fursuits. This starts with fur, which I carefully select before each project, and continues with foam to something as banal as felt for the claws.
All materials are carefully checked by me for flaws to make the suit itself as durable as possible.
No effort is too big for me to make the suit as perfect as possible for you in the end. A good example for this are the felt claws which come standard with the suits.
These are made of a special, high-quality felt, which is bought by me in Munich. Or alternatively the Feetpaws which consist of up to 6 layers on the sole, which makes them very comfortable to wear but also robust and light.
And the personal consultation?
This point is very important to me. Before every order I have a private conversation with you.
Here we clarify all the details and, more importantly, go through every single option chosen and discuss it with you.
The main goal is that you know what you are buying and what are the advantages and disadvantages of any chosen option.
Because for me it's not about selling a fursuit as expensive as possible, but that you know what you are buying and what you can expect from it.
A good example here are silicone pads, they look great, but have the big disadvantage that it's not so easy to pet through fur from other suites (also applies to everything else) because they have a lot of grip.
Why are my prices so high?
This question is not so easy to answer because there are several factors that determine why prices are the way they are.
Among other things, you have to consider that a lot of the total amount goes away before I get anything out of it.
This includes the 19% tax or the materials, which make up about one third of the price and on which I do not add any profit.
From the rest I have to pay my running costs like rent, electricity, health insurance etc. and in the end there must be enough left over to live on.
Or to answer the question differently. The prices are not too high for what you get.
The exact listing of all costs will be made clear by me at the end in the bill.
In addition, all usable leftovers will be sent to you, because if something should break, it is always good to have parts of the original fur.
Besides that you paid for the fur, and for all of it, so you will get the complete remains.
This is self-evident for me because it is your property!